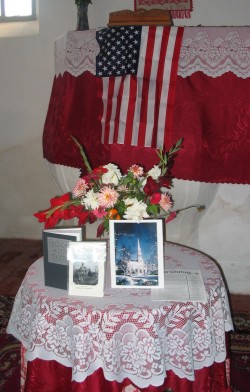 For our informal Sunday service on August 14, I will be leading a discussion of the Partner Church Program. It has been six years since our pilgrimage to Haranglab, and many who have joined the church since then might not be aware of what our weekly candle for the partner church is all about. This program is a reminder of what we have done, and an opportunity to discuss benefits and difficulties of the partnership, and how it might be continued.
More information is available from the
Partner Church Council
and on the
web page I created for the 2004 trip
. The slide show presented Sunday morning will be available on my web page.
A search of Google Maps suggests that although the
world has many Bridgewaters
, there is only one Haranglab, in Mures County, Romania. Use the link below to explore Haranglab's surroundings.
View Larger Map